Transition Services Should Begin Early
July 10, 2018 by DRO Attorneys Barb Corner and Kristin Hildebrant / transition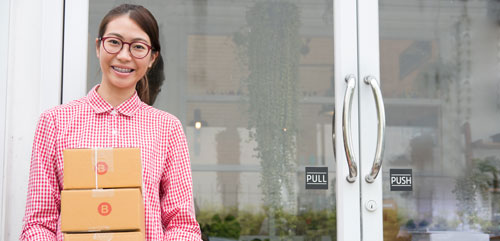 When a student with a disability reaches age 14, it is time to start thinking about and planning for what will happen after high school. This may seem premature or overwhelming because often times the family is busy trying to make sure the student has the services he or she needs to succeed in school. However, putting a plan in place early will give the student enough time to learn the skills needed to be more successful after high school graduation.
Starting in High School
The high school years should be a time to figure out what a student will do after high school and what he or she will need in order to do a job, train for a job, and live as independently as possible. High schools are responsible for helping a student develop a transition plan and for providing or arranging for services to support that plan.
The high school transition plan can include learning a wide variety of skills, such as activities of daily living, how to advocate for oneself and explain the disability, how to use the public transit system, time management, and job skills like getting to work on time, dressing appropriately, and proper hygiene. The plan can also include training for a job at a post-secondary level.
Fortunately, with the passing of the Workforce Innovation and Opportunity Act (WIOA) there are also services that students can access to help make a successful transition from high school to adult life. While the school district has legal obligations to provide transition services, the state vocational rehabilitation agency also has funds and legal obligations to provide those services. In Ohio, the vocational rehabilitation agency is Opportunities for Ohioans with Disabilities (OOD). It is required to provide pre-employment transition services and transition services to students and youth with disabilities. Those services should coordinate with those of the school district.
Getting Services from OOD
OOD services include career exploration and the summer youth work experience program. Career exploration includes job shadowing, vocational interest and aptitude exploration, business tours and skills like time management, and workplace behavior. The summer work experience includes a paid 20-hour-per-week job for five weeks, which teaches the student about how to find a job and what an employer expects of a worker in terms of timeliness, hygiene, focus on job tasks, interacting with other workers. OOD services can also help identify what reasonable accommodations the student might need on a job, the need for assistive technology services, whether the student should receive supported employment or customized employment services, and any other services that would enable the student to work or train for a job.
Call Disability rights ohio
If you have questions or problems accessing transition services, contact Disability Rights Ohio (DRO). DRO has publications that describe transition services and staff can answer individual questions. DRO may also be able to advocate for a student to receive appropriate transition services from the school district and/or OOD.
Make a Donation
Please give. To the best of your ability.