In this issue:
Disability Rights Ohio's investigation at Parmadale culminates in facility closure

Disability Rights Ohio's months-long investigation and monitoring of Parmadale Institute, a residential facility for children, recently culminated in the facility's decision to close. Advocates from Disability Rights Ohio have conducted many incident reviews and investigations at Parmadale Institute, including the 2008 death of Parmadale Institute resident Faith Finley, a youth who died at the facility due to prone restraint intervention by facility staff. Many of the youth at Parmadale Institute were victims of physical abuse from staff members which included punching, slapping, body slamming, pinching, hair pulling, and having objects thrown at the youth. Reviews of the facility substantiated complaints of sexual abuse by staff and problematic boundary issues between staff and youth. A large majority of the youth at Parmadale reported serious verbal abuse, such as comments from staff that highlighted the youth's past trauma histories, including abuse they had suffered. Commonly, the youth could not define what a "safe" environment was because it had been so long since they had felt secure.
More recently, Disability Rights Ohio has investigated complaints of physical and sexual abuse at the facility and widely reported in the media. As a result, direct care staff have been fired or resigned, and one former staff member is facing criminal charges for sexually abusing a resident. In September 2013, the state department had placed the facility on probation, which meant new youth could not be admitted until the facility fixed its problems. Disability Rights Ohio advocated for probation to be continued until there was evidence of systemic improvements, including the implementation of trauma informed care. After the state department extended probation until March 2014, the 80-bed facility made the decision to close. Youth who are currently at the facility will receive services in the community or in a different facility. Disability Rights Ohio continues to investigate and monitor other residential facilities throughout the state to uncover and prevent abuse and neglect of youth and adults with disabilities.
Are you prepared for a cold weather emergency?

It's been a brutal winter already, and it's only January. With temperatures repeatedly dropping below zero, people around Ohio have been dealing with frozen and burst pipes, power outages, transportation problems, and plenty of ice and snow. For people with disabilities, it's critical to have an emergency plan.
Cincinnati-area writer Deborah Kendrick outlined some great suggestions in a column in the January 5 edition of the Columbus Dispatch.
In addition to wearing layers if you're venturing outside and making sure paths and ramps are cleared of ice and snow hazards, she recommends gathering nonperishable food, a battery-powered radio, and having at least two weeks of any medications on hand.
In an interview with Disability Rights Ohio, she also stressed a need to have a communications plan in place. "You have to have someone you can call if you need help, and you have to have a way to call them," she explains. "If you have a disability, you really ought to have a cell phone, and make sure it's charged and ready to go."
An experience from last summer helped her realize how important it is to have a way to communicate. After her coffee maker wouldn't come on one morning, she thought the machine was broken, but then her computer also wouldn't turn on. "Because I'm blind, it took me a while to catch on that there was a power outage," Kendrick says. "It made me think there are a lot of people who would have a similar problem."
Specifically, she considered the deaf/blind community, of which there are approximately 2 million people nationwide. "Because of their disabilities, they won't be watching TV or radio if there's an emergency, so how do you reach them?" she wonders.
The answer may lie in friends, neighbors and loved ones. Kendrick encourages people to check on those people they know who might have difficulty in a severe weather or emergency situation.
"I think that sometimes the simplest, most commonsense approach can help the most," she says. "It's better to check than to assume. If you care about that person at all, ask them if they are okay, if they need any help. If they don't need help, they'll tell you, but you might also save a life."
More resources:
Ohio Emergency Management Agency: http://www.ema.ohio.gov/
Ohio County Emergency Management Directory: http://webeoc.ema.state.oh.us/ohiocountyEMADirectorList/countyemalist_web.aspx
Ready Ohio: http://publicsafety.ohio.gov/NPM/index.stm
Ohio Department of Mental Health & Addiction Services Emergency Preparedness page: http://mha.ohio.gov/Default.aspx?tabid=267
Ohio Energy Assistance Program for help with heating bills: http://development.ohio.gov/is/is_heapwinter.htm
Staff Profile: Senior Attorney Kristin Hildebrant loves changing children's lives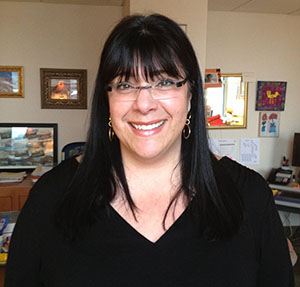 Making a difference in the life of a child can mean changing that child's whole life, and it's exactly why Senior Attorney Kristin Hildebrant loves her job leading the special education team at Disability Rights Ohio.
"Being a parent, I understand what it feels like to have your child treated unfairly," she says. "Often, the parents who call us are distraught, and usually we can make things better."
Hildebrant will celebrate her 25th anniversary at Disability Rights Ohio in July 2014. In that time, she's worked almost exclusively on special education cases, with some more recent work supporting the agency's traumatic brain injury (TBI) grant.
Being a lawyer wasn't always her dream, but after a lawyer gave her some very good advice about a major life decision when she was in college, she realized she wanted a vocation where she could play the same role: helping people make the decisions that are right for them. While she was in law school, she clerked for Ohio Legal Rights Service, the predecessor of Disability Rights Ohio, and was hired on as an attorney once she passed the Bar exam in July 1989.
Thinking back, two cases stand out to her. One was representing an 8-year-old boy with Down syndrome whose parents wanted him in a mainstream classroom. The school district wanted him in a segregated program. Hildebrant won the due process hearing and negotiated for the district to pay to send the boy to private school. He's now in his 20s and an award-winning golfer. She still keeps up with him.
The other case was a 5-year-old boy who had significant behavior problems, leading him to be restrained and secluded almost every day. "It took a year, but we got him a completely new staff, and it has made a huge difference," she says. "He's doing great now. He has friends now where he didn't before our intervention. And his parent doesn't have to worry about getting the frequent calls to come get him because his behavior is out of control. In both of these situations, I can't help but wonder how much we changed the future for these children and their families. It's the best part of my job."
Her work on TBI issues is more systemic and policy-based, working with experts around the country to find ways to help Ohioans. In 2006, she took an idea to the Columbus City Schools, which started a pilot program to screen and identify students with traumatic brain injuries. That small program has now morphed into a one-of-a-kind program that screens and supports student athletes.
When asked why she's still at Disability Rights Ohio with no plans to leave, Hildebrant talks about her colleagues. She's seen a lot of great people leave, with a new generation coming in to take their place, and she likes that she gets to pass on her knowledge.
"I feel like this is a worthy job," she reflects. "It's rare to have a job where everyone is philosophically aligned the way we are here. It's hard not to care about what we do."
The demand for special education advocacy is greater than what our current funding allows us to provide. Consider making a gift to Disability Rights Ohio to support our work.
Intern Maggie O'Shea joins Policy & Communication team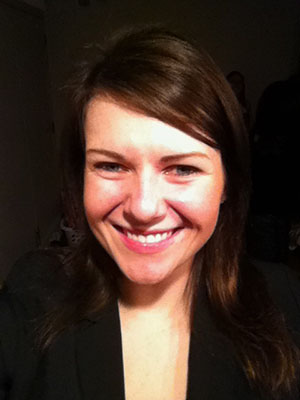 With the ringing in of the New Year, Disability Rights Ohio has reconnected with the Professional Writing Program at The Ohio State University (OSU). As a partnering organization with the Professional Writing Program, we will provide opportunities for OSU students to complete their capstone internships with our experienced staff.
Beginning this month, Disability Rights Ohio will have a new intern. Maggie O'Shea is a senior English major with minors in Professional Writing and Political Science. O'Shea was drawn to the mission of Disability Rights Ohio and is excited to immerse herself in the organization. She will be working closely with the Policy & Communication Team to gain valuable experience in workplace writing.
Those eligible for Medicaid under Ohio's expansion must reapply on state website

Due to technical difficulties, the federal health insurance exchange website, healthcare.gov, cannot send applications for Medicaid to the Ohio Department of Medicaid. The Ohio Department of Medicaid is encouraging everyone who thinks they may be eligible for Medicaid to complete an application for Medicaid on the Ohio Department of Medicaid website (benefits.ohio.gov) or by going to their local county department of Job and Family Services.
Frequently Asked Questions
What if I already applied for Medicaid using the federal exchange website (healthcare.gov)?
Your application will be approved faster if you complete the application again on the Ohio Department of Medicaid's site. You can do this by going to benefits.ohio.gov or by visiting your county Department of Job and Family Services.
I do not know which type of Medicaid I am eligible for, how do I apply?
You can apply for all types of Medicaid by visiting the Ohio Department of Medicaid website or by going to your county Department of Job and Family services. You do not need to know exactly what you are eligible for before filling out your application.
I have a disability and need help completing my application, where can I find help?
You can call Disability Rights Ohio at 800-282-9181 (TTY 800-858-3542). Press "2" to speak to an intake specialist. We can help you find resources in your community to help.
I received help from a Navigator or In-Person Assister in completing my application, do I have to reapply?
Contact the Navigator or In-Person Assister who helped you complete your application to make sure that they helped you apply directly to the Ohio Department of Medicaid and not to the federal exchange website.
I am not eligible for Medicaid, but I need help buying a private insurance plan. What do I do?
The Ohio Department of Medicaid is only processing applications for the Medicaid program. If you are not eligible for Medicaid but need to shop for and apply for private insurance, the federal exchange website can still help you. You can look at private insurance plans and see if you are eligible for something called a "premium subsidy." A premium subsidy can help lower the cost of a private insurance plan. You must use the federal exchange website to apply for premium subsidies.
Disability Rights Ohio's Navigator Program is available to help you identify an insurance plan that provides the level of services you need. Contact us at 800-282-9181 (TTY 800-858-3542) Press "2" to speak to an intake specialist.
I have already applied for private insurance coverage using the federal exchange website, do I have to reapply?
No. You do not have to reapply.
If you have any other questions call us. We will do our best to help you get answers to your questions.
You can call us at 800-282-9181 (TTY 800-858-3542). Press "2" to speak to an intake specialist.
Disability Rights Ohio in the News

Aleeha Dudley, a blind student pursuing a degree in zoology with hopes of attending veterinary school, has filed suit in the United States District Court for the Southern District of Ohio against Miami University for discriminating against her on the basis of her disability. She is represented with the support of the National Federation of the Blind by Sharon Krevor-Weisbaum and Daniel F. Goldstein of the Baltimore firm Brown, Goldstein, & Levy, and Kerstin Sjoberg-Witt of Disability Rights Ohio. The case was widely covered in the media this month.
Blind student sues Miami University - Cincinnati Enquirer
Blind student sues Miami University - Dayton Daily News
Blind student sues Miami University (video) - Channel 7 News, Dayton
Miami University Blind Lawsuit (radio interview) - Scott Sloan Show, 700WLW, Cincinnati
###
Disability Rights Ohio staff members are quoted in reporter John Caniglia's ongoing coverage of sexual abuse and staff misconduct at Parmadale Institute in Northeast Ohio, which Catholic Charities has announced will be closing.
Ex-Parmadale employee indicted on 29 counts related to sex with girl - Cleveland Plain Dealer
Closing of Parmadale mirrors statewide trend in residential treatment facilities - Cleveland Plain Dealer
###
Disability Rights Ohio assembled a group of four self-advocates to talk with reporter Alan Johnson about House Bill 104/Senate Bill 43, which would give judges the ability to involuntarily commit people to outpatient mental health treatment.
Rights of mentally ill key in legislative debate - Columbus Dispatch
###
Amber Radune lives in Vinton County and has been told that her waiver services may be drastically reduced. Disability Rights Ohio attorney Kevin Truitt is quoted in the story.
Home-care shuffle may hurt some - Columbus Dispatch
Upcoming Events

Disability Rights Ohio will be at these upcoming events around the state. Be sure to stop by and say hello!
Dancing with Our Stars - February 1
Transition Day at Kent State - February 11
Tolerance Fair 2014 - March 9
People First Conference - March 13
Multiple Perspectives Conference - April 16
Cuyahoga County Transition Fair - May 3
Bills to Watch:
U.S. House of Representatives Resolution 3717
Disability Rights Ohio (DRO), the federally authorized and state designated system to protect and advocate for the rights of people with disabilities in Ohio, sent letters to Speaker of the House John Boehner and the entire Ohio congressional delegation expressing strong concerns with H.R. 3717, the Helping Families in Mental Health Crisis Act, a legislative measure recently introduced by Congressman Tim Murphy of Pennsylvania. Disability Rights Ohio's analysis of this bill indicates that if enacted, it would prove to be a step backward for Ohio's community mental health system and the individuals who rely upon it.
Disability Rights Ohio is very concerned about provisions in the bill that would reduce funding for the Protection and Advocacy for Individuals with Mental Illness (PAIMI) program and place restrictions on type of work the Protection and Advocacy network (P&A) conducts.
Specifically, the bill would reduce funding for the PAIMI program by about 85% (from $37 million to $5 million) and limit P&A organizations (such as Disability Rights Ohio) from conducting systemic legal and policy advocacy on behalf of people with mental illness in Ohio. Such restrictions would essentially remove Disability Rights Ohio's ability to effectively and efficiently advocate on behalf its clients and make it easier to discriminate against people with mental illness in the areas of housing, employment and education. It would also lead to fewer individuals receiving the treatment they need.
The following are just a few examples of work that Disability Rights Ohio has performed that would be prohibited if H.R. 3717 is enacted:
Represented hundreds of students with autism to ensure that Ohio followed federal law and continued providing needed autism therapies and services;
Investigated instances of abuse and improper use of TASERs against people with mental illness in a county jail setting. This resulted in the U.S. Department Justice joining in a class action law suit, and ultimately achieved a settlement with the jail, better care for inmates and proper training for jail staff;
Conducted broad-based and systemic ongoing investigations into sexual and physical abuse of youth with mental health issues at institutions and residential treatment facilities;
Assisted a veteran with PTSD and other disabilities to maintain employment and receive needed accommodations on the job.
All of this work and much more would not be possible if H.R. 3717 is enacted into law. For more information about this bill and our related concerns, please see our letter to Speaker Boehner.
If you are interested in expressing your own views about H.R. 3717, find contact information for your U.S. Representative on the U.S. House website.
Ohio Senate Bill 266
After discussions with Disability Rights Ohio and ACLU of Ohio, Ohio Senator Michael Skindell and Senator Peggy Lehner recently introduced Senate Bill (S.B.) 266 to expand Ohio's rule regulating restraint and seclusion interventions in public schools. This bipartisan effort will require charter or community schools to follow the same rules limiting the use of restraint and seclusion and implementation of positive behavior intervention supports that traditional public schools must follow. Disability Rights Ohio supports efforts like this to improve the safety of students in any setting throughout Ohio as data indicates students with disabilities are disproportionately affected by restraint, seclusion and other disciplinary practices.
Action and results: Case summaries
Attorney's assistance helps client return to work
An individual with a mobility impairment who for decades had successfully worked for the Department of Corrections, was recently informed she could not return to work after taking a brief medical leave of absence for an unrelated condition. Though she was initially cleared to return to work after an examination by her employer's physician, the doctor later changed his opinion after the employer submitted additional information suggesting that her position involved more travel and inmate contact than was actually required by the job. Relying on this new information, the doctor concluded that because of her disability, the individual could not safely perform her job, and her employer refused to return her to work. However, neither the doctor nor the employer considered whether the workplace accommodations the client previously received could reduce or eliminate the perceived safety threat posed by her mobility impairments.
The individual contacted DRO for help returning to work. After research and consultation with disability experts, a DRO attorney concluded that this individual's employer should have discussed workplace accommodations and should have considered the impact of accommodations before deciding that the individual's disability created an unacceptable safety threat. The DRO attorney provided technical assistance to the client in preparing a new written request to return to work with accommodations and provided advice in self-advocacy. Soon after receiving the individual's written request to return to work with accommodations, her employer agreed to provide the requested accommodations and the individual was welcomed back to work.
Student successfully challenges denial of program funding
A student who is attending college and working with Opportunities for Ohioans with Disabilities (OOD), to be covered under a specific program that specializes in assisting students with Asperger's disorder, was notified on his second day of classes that OOD wouldn't be able to pay for his program and that he should use services through the university's disability coordinator instead. When the parent contacted the disability coordinator, she was informed the university's services would not be nearly as extensive as the autism program would be, and they would not be able to mimic those services. The parent contacted DRO to receive assistance in reversing OOD's decision not to pay for the autism training program.
A DRO attorney represented the client at an informal hearing and then prepared to represent him at a formal hearing. Before the formal hearing could take place, OOD reversed its decision, agreeing to provide funding for the training program. The client received uninterrupted services to attend college, and completed his first semester of a civil engineering program with 5 A's and one B.
DRO helps client transition into the community with waiver services
A client who has lived in a nursing facility for much of her adult life has finally moved into her own home in the community with appropriate services and supports. The client has a developmental disability, mental illness, is deaf, and uses a wheelchair because of physical disabilities. She strongly desired to live in her own home in the community and receive the services and support she needs, but she had not been successful in enrolling on a Medicaid waiver to receive those services.
DRO represented the client in multiple state hearings to achieve her enrollment on a Medicaid home- and community-based services waiver program and in the HOME Choice program. The hearings were successful, but because the system is so complicated and inflexible, additional negotiations with the Ohio Department of Medicaid (ODM) were necessary. ODM, because of the threat of litigation, agreed to enroll her on the Individual Options waiver. She was also approved for HOME Choice. DRO attended numerous discharge planning meetings to ensure the client's transition into the community was successful. After several years of legal battles, negotiations and setbacks, the client has been enrolled in the appropriate waiver and HOME choice program and has been integrated back into the community.
Client moves into her own apartment
An individual who had been living in a facility is now living in an apartment in the community. The client had an offer from a non-profit agency to have her first month's rent paid if she could find a place to live before a certain deadline. The client was unsure how to go about looking for a place to live and needed some direction. She contacted DRO for assistance.
A staff attorney contacted the facility and the client's caseworker to encourage them to assist her with finding a home in the community. They successfully found a place for her to live, but due to a miscommunication among her care providers, the client's payee hadn't been able to complete the rental agreement. The attorney again communicated with the care providers to resolve the issue so the client could be discharged to her new home in the community.
Help us keep the victories coming! Donate online to Disability Rights Ohio

We believe people with disabilities should be allowed to participate in the community and have a say in how they live, just like people who live without a disability. There is always more to do, but we need your help.
Disability Rights Ohio can now accept donations via PayPal. You can find the PayPal button on our Donate page. Please consider making a donation yourself or come up with a creative way to raise money for our cause. Thank you so much for your support!