News from Disability Rights Ohio is the monthly newsletter from Disability Rights Ohio providing information and updates about case work and activities of Disability Rights Ohio, and other disability-related news.
In this issue:
Ohio needs to reform guardian approach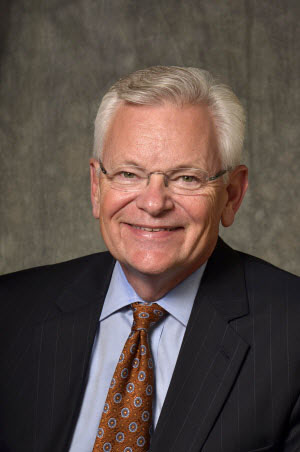 This op-ed ran in the Columbus Dispatch on May 28.
As explained by the Dispatch in its May 2014 series, "Unguarded: A Dispatch Investigation," there are many concerns with the guardianship system in Ohio. People with disabilities who are placed under guardianship are usually able to make some choices for themselves. There is little oversight of guardians or protections for wards. Once guardianship is put in place, a person is unlikely to regain their rights. The lack of oversight leads to an increase in abuse, neglect, exploitation and other serious rights violations.
But the problem is that an Ohio guardianship "system" doesn't exist. Guardianship is an ancient form of protection for orphans and unmarried women that dates to early feudal England. In more recent times it became a private matter that was used by families to take care of loved ones or, rarely, a lawyer (or banker, or both) would be appointed to manage a large estate. Now, guardianship is being used by public entities seeking to provide protection for the individual, or by business relationships, such as nursing homes, to protect their interests. The "system" is really 88 different systems, as probate courts struggle to apply Ohio's outdated laws to modern circumstances.
Some of the problems are larger than the guardianship laws themselves - Ohio's protective services laws, which are designed to help elders and people with intellectual and developmental disabilities in these situations, are grossly underfunded and underutilized. Other states have adopted new protective services and guardianship laws. Those laws recognize that incapacity is fact-specific and many times circumstantial and time limited, and allows the protector or guardian to have specific authority to address the concern.
There are not enough guardians but too many guardianships - Courts and social service agencies have trouble finding qualified guardians, but many people who are appointed guardians do not, in fact, need one. Person-centered services and supports can help them be independent. People with disabilities are stripped of their rights under the false assumption that they need to be cared for and protected from themselves. There are other options available, including Representative Payees, Authorized Representatives, Financial Power of Attorneys and Medical Power of Attorneys, that allow people to have the help that they need while still making choices about their own well-being.
Lawyers and courts do not understand presumptive capacity – Under Ohio law, a person is presumed competent, in other words, mentally and physically able to make necessary life decisions. That presumption should be carefully guarded. Under current practices, however, once a guardianship petition is filed the presumption evaporates and it falls to the person to defend his or her competence. Counsel is rarely appointed and full hearings are rare. Greater scrutiny at the front door would help everyone in the system do a better job of helping the elder or person with a disability.
Lawyers are not generally qualified to be guardians "of the person" – Using lawyers as "go to" guardians is a traditional practice that made sense when the person's financial well-being was the core concern. But modern guardianship services are not legal services, and the skills needed are those of a social worker or case manager, not a lawyer. Lawyers with large numbers of wards are actually running a guardianship business, not a law practice, and should be paid and regulated accordingly.
In those cases where guardianship is needed, the guardian who is appointed would be well-trained and monitored. Under national guardianship standards, the guardian would assist the person in making decisions and consider direction from the person unless doing so would cause harm or go against a court order. A guardian would also visit often and advocate for the ward with caregivers and government agencies. Currently, these are only suggestions and not requirements. Once a guardian is appointed for an individual, it is nearly impossible for that individual to regain his or her individual rights. These and the other actions described in the Dispatch series are not limited to attorneys; there are a growing number of non-attorney "professional" guardians whose actions are not examined or regulated.
The proposed rules by the Supreme Court will certainly take Ohio in the right direction. Ohio needs a system that truly works for elders and people with disabilities, providing them with the person-centered services and supports to remain independent and free from abuse, neglect and exploitation.
Disability Rights Ohio plans voter outreach push

Disability Rights Ohio is planning to partner with community organizations for presentations on voting rights and the voting process. These presentations will cover important topics like registering to vote, your rights as a voter with a disability, how to request an accommodation when voting, an overview of the voting process, and important dates and deadlines for the 2014 election cycle. Check our Events Page
If your organization would like to invite us to speak with your members or clients, please call us at 800-282-9181. We would love to work with you to help educate voters!
After homicide, Disability Rights Ohio calls for action to end the use of dangerous restraints

The Cuyahoga County Medical Examiner has determined that the death of 15-year-old Kenneth Barkley was a homicide caused by traumatic asphyxiation during a physical restraint used by staff of the group home where he was a resident. Barkley was living at a Berea group home operated by OhioGuidestone when an incident resulted in a staff member placing him in a "bear hug" restraint. Although this type of restraint is known to compress the chest and impede breathing, there are inadequate restrictions on the use of these restraints in private facilities.
Disability Rights Ohio urges Governor Kasich and the directors of all state agencies that regulate restraint--including the Ohio Department of Job and Family Services, which licenses the group home where this incident occurred--and members of the General Assembly to take action to end all use of dangerous restraints and fully implement a system of Trauma Informed Care in the state of Ohio. We offer condolences to Kenneth Barkley's family, and we commit to continuing to advocate for the statewide prohibition of restraints that threaten the lives of children and adults with disabilities in Ohio.
Unfortunately, this is not the first preventable death of this kind. In 2008, the physical restraint of 17-year-old Faith Finley resulted in her death from asphyxiation at Parmadale Institute. In August 2009, Governor Ted Strickland responded to this tragedy by issuing Executive Order 2009-13S, which banned prone restraint, limited the use of other physical restraints, and established the Ohio Policy Committee on Restraint and Seclusion. Governor Kasich continued this executive order in 2011, but little progress has been made in the elimination of these dangerous restraint techniques. Indeed, in February 2012 another individual with a developmental disability residing in a developmental center was restrained in a supine position and died three days later at a local hospital after being removed from life support.
Over the years, Disability Rights Ohio has strongly advocated for increased regulation of restraints, including the prohibition of restraints that restrict breathing. Tragically, the state agencies responsible for regulating these practices have not acted forcefully enough to protect the lives of children in private facilities. We hope that Kenneth Barkley's death will be the last restraint-related death in Ohio. It is critical that the state enforce rules against restraint and require training in alternative methods of de-escalating incidents, particularly methods of Trauma Informed Care. Trauma Informed Care recognizes the effects of trauma on an individual's behaviors and implements best practices to address those effects without re-traumatizing the individual through violence. Disability Rights Ohio believes that a shift from physical restraints to Trauma Informed Care will result in fewer injuries for individuals with disabilities and a safer work environment for direct care providers.
Judge rules Doe case can go forward

Judge Michael H. Watson of the U.S. District Court for the Southern District of Ohio has ruled that Doe v. State of Ohio can go forward. The defendant in the case filed a motion to dismiss the case as moot, since Ohio adopted a new educational funding scheme in 2013. While the Court found that any claims based on prior funding schemes were moot, it rejected the state's arguments and found that the case is not moot and will not be dismissed because the plaintiffs continue to allege deficiencies in the funding.
Disability Rights Ohio, which represents the plaintiffs in the case, will now update the complaint to use facts from the current school year. The state cannot raise legal challenges to the claims that they have raised before without success; they can only challenge any new deficiencies based on new allegations of fact, and they must contact the plaintiffs first to discuss.
Doe v. State of Ohio, filed in 1993, seeks to enforce state officials' obligations to ensure that children with disabilities receive a free appropriate public education (FAPE) under the Individuals with Disabilities Education Improvement Act (IDEA). The plaintiffs in the case allege that inequalities and underfunding of special education results in discrimination and denial of the appropriate education of Ohio students with disabilities.
Disability Rights Ohio is co-counseling with Washington, D.C.-based law firm Steptoe & Johnson and the Bazelon Center for Mental Health Law to represent the plaintiffs and the class of students in Doe v. State of Ohio. Steptoe & Johnson took the lead in defending against the state's arguments that the case was moot. This allows for a more holistic representation of the class, and DRO wants to thank Steptoe & Johnson and Bazelon for their willingness to partner on this important case.
Disability Rights Ohio in the News

Columbus Dispatch reporter Rita Price interviewed DRO's Kerstin Sjoberg-Witt and Kristen Henry on the situation at Oesterlen Services for Youth
'Gorilla' comment, violations bring calls for changes at youth mental-health center
Upcoming Events

Disability Rights Ohio will be at these upcoming events around the state. Be sure to stop by and say hello!
Olmstead Conference - June 26
Annual Youth Leadership Forum - August 3-7
Bills to Watch:
Ohio House Bill 333
Ohio House of Representatives Bill (HB) 333, which would change how state law claims of discrimination in public accommodations are processed, has been passed by the House Judiciary committee. A vote by the full House is expected shortly. The current version of the bill creates an optional process to allow the business an opportunity to fix the accessibility problem prior to a law suit being filed. It also makes it clear that, if the business does not fix the problem, that attorney's fees are available in a successful law suit. The bill as introduced had included a mandatory notice process and also had other provisions that would have been barriers to lawsuits by people with disabilities.
The bill remains controversial, with many people with disabilities and advocates questioning why cases involving accessibility to public accommodations should be singled out for different treatment in the law. Others, such as trial lawyers and civil rights groups, no longer oppose the bill, pointing out that the bill now provides better remedies than existing law. DRO continues to question the need for any changes, given the very small number of cases that are filed each year and the large number of businesses that remain out of compliance with the law. We also recognize that the amendments to the bill provide an alternative for individuals who want to resolve accessibility claims quickly and may not have access to a lawyer. DRO ill continue to monitor the bill in the Senate.
U.S. House of Representatives Resolution 4574
U.S. Representative Ron Barber of Arizona recently introduced the Strengthening Mental Health in Our Communities Act (H.R. 4574) to address broad issues in the nation's mental health services. This federal bill focuses on early identification and prevention of mental illness, supports new research on mental illness and treatment, and prioritizes the mental health needs of young people and veterans. The bill also focuses on strengthening community-based services and avoiding unnecessary institutionalization and jail for people with serious mental illness. Disability Rights Ohio applauds Rep. Barber's effort to address the critical issue of mental health policy and looks forward to following the progress of this bill and others that aim to improve the U.S. mental health system.
Action and results: Case summaries
Fisherman can travel independently thanks to DRO
An individual who wished to maintain his independence despite worsening vision has received approval to use his power chair on the sidewalk and in the roadway to reach destinations within his community and not have to rely on others to drive him.
The client's vision had been deteriorating for a while, and he knew he wouldn't be able to pass the vision exam for his driver's license. The client sought DRO assistance in getting permission to use his power chair on sidewalks and, when necessary, roadways to get to a local pond so he could fish. The client had already made requests on his own to the mayor and police chief, but the requests had been denied.
A disability rights attorney worked with the client, researching the issue and providing information to the client and local authorities regarding Ohio's revised code, which states a wheelchair would be treated as a pedestrian and under certain circumstances--when there is no sidewalk--a pedestrian can use the roadway. The client received permission to use his power chair to transport himself to the fishing pond and will not have to rely on others for transportation.
Special Olympics venue helps athlete compete
A Special Olympics participant was able to access the competition area of her event without her support team due to DRO involvement. The client's event was scheduled at an inaccessible venue, requiring support teams to carry her down several stairs for her to compete. The client had filed multiple requests for the Special Olympics committee to move the event to an accessible venue but was unsuccessful. She sought assistance from Disability Rights Ohio to be able to participate at an accessible location.
A disability rights attorney contacted the local Special Olympics coordinator to persuade them to purchase a portable ramp to use at all events, but the request was refused. DRO then contacted the venue management to provide ADA information and requested they provide a ramp to meet accessibility standards. The management agreed and purchased two ramps that allowed the client to independently enter and exit the competition area. The client successfully used the ramps for the tournament.
Student to live in dorm as reasonable accommodation
A student had been accepted to a school that wasn't near her home. Due to her disability, she wasn't able to drive, and the town where her school was located didn't have public transportation. In order for the client to attend the school she would need to live on campus. As there were only a small number of dorms available, far fewer than the number of students who wished to live there each year, they were assigned to students through a lottery. Our client had a very slim chance of being selected for the housing, which would preclude her from attending school. She contacted DRO to find out if she had the right to request assignment to a dorm without having to go through the lottery as a reasonable accommodation. A disability rights attorney contacted the Disability Services office that oversees the dorms and successfully negotiated for the accommodation. The student will be able to live on campus when she starts her classes in the fall.
DRO educates doctor's office on clients right to an ASL interpreter
An individual had an ASL interpreter at her recent doctor appointment after her initial request for the accommodation was refused.
When our client requested the interpreter for the appointment, the office manager refused the request saying the interpreter costs would exceed the income from the visit. The client contacted DRO to receive advocacy for her right to an interpreter for the appointment.
A disability rights attorney contacted the physician's office to provide guidance on Title III law, explain the tax write-off for the cost of the interpreter and request an interpreter for the client's upcoming appointment. With this additional information, the doctor's office finally agreed to provide the ASL interpreter for the appointment.
Help us keep the victories coming! Donate online to Disability Rights Ohio

We believe people with disabilities should be allowed to participate in the community and have a say in how they live, just like people who live without a disability. There is always more to do, but we need your help.
Disability Rights Ohio can now accept donations via PayPal. You can find the PayPal button on our Donate page. Please consider making a donation yourself or come up with a creative way to raise money for our cause. Thank you so much for your support!