#AdvocacyMatters: Calm in the Crisis
August 21, 2020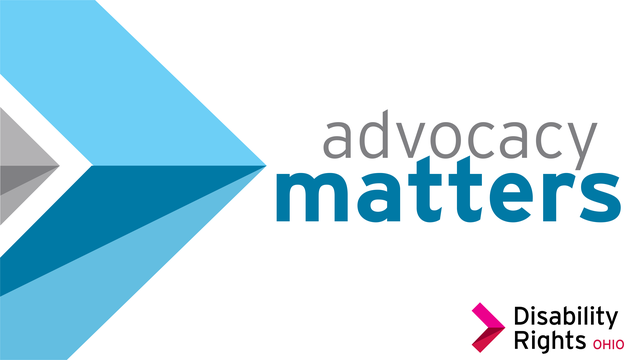 When it comes to healthcare services and hospital policies, the Americans with Disabilities Act (ADA) and other laws protect people with disabilities from discrimination. The current COVID-19 pandemic has not diminished those protections. Rather, the ongoing crisis has re-emphasized the need to enforce them vigilantly.
In short, healthcare providers cannot refuse or delay treatment because a person has a disability. This is true during and after the ongoing pandemic, but is especially important as hospitals create "crisis plans," which are implemented if there are not enough resources and the hospital cannot serve everyone. People should not be penalized or treated differently from others because they have disabilities.
Further, hospitals must reasonably accommodate individuals who need support from a service provider, family member, or other caregiver.
Disability Rights Ohio led a coalition of organizations to develop resources for people with disabilities about their healthcare rights: including the right to freedom from discrimination, the right to make informed decisions, and the right to reasonable accommodations to hospital policies. These resources also include tips that people can take to protect those rights.
In addition to clarifying the state of Ohio's rationing of care guidance, these resources also recognize the myriad of other issues that confront people with disabilities when they seek healthcare—and offer guidance to those people as they navigate complex healthcare decisions. The state's willingness to listen and adjust throughout this process made a tangible difference for Ohioans with disabilities throughout this crisis.
By rallying our allies, engaging our stakeholders, and partnering with state leadership, we were able to affect real changes and protections. That's not just what we do, it's the root of who we are… because #AdvocacyMatters.
Make a Donation
Please give. To the best of your ability.