#AdvocacyMatters: Standing Up For Those Being Pushed Into Nursing Homes in the Age of COVID-19
May 22, 2020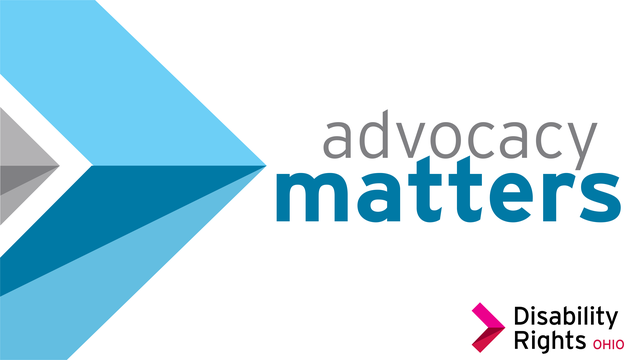 Imagine, in the middle of a global pandemic, being forced into a nursing home for the care you need instead of being connected to the home and community-based services you prefer. Long before the outbreak of COVID-19, Ohio's system for evaluating people with intellectual, developmental, or psychiatric disabilities before and after admission to nursing homes showed time and time again to have serious flaws. This ineffective system has left large numbers of people with disabilities little choice but to live in a nursing home, which by nature is far more institutionalized and restrictive.
Today, the fallout from COVID-19 seems to dominate everything from your weekly trip to the grocery store to your child's little league baseball team. Amid this crisis, Disability Rights Ohio was alarmed to learn that the Centers for Medicare and Medicaid Services is proposing sweeping changes to the evaluation system known as Preadmission Screening and Resident Review (PASRR). We believe these changes will further weaken an already weak system, forcing even more people into nursing homes and away from community-based services.
Exacerbating an already alarming situation, a recent Columbus Dispatch report showed that an overwhelming majority of Ohio's COVID-19 related deaths – about 60% – happened in long-term care facilities, like nursing homes. When the danger is this clear and present, we must provide real choice and not force more people into these facilities.
This week, Disability Rights Ohio urged the Centers for Medicare and Medicaid Services, to reconsider the proposed changes to PASRR. People with disabilities have the right to live and receive care in integrated community settings if they chose to do so. These changes threaten those rights. You can read our full comments here.
DRO strives to build a society in which people with disabilities enjoy the same rights and opportunities as everyone else. #AdvocacyMatters when the choice of health and wellbeing is jeopardized by bureaucratic policy changes.
Make a Donation
Please give. To the best of your ability.