DRO News Alert: New Legislation Could Have Dangerous Implications for People with Disabilities
May 19, 2020 / legislation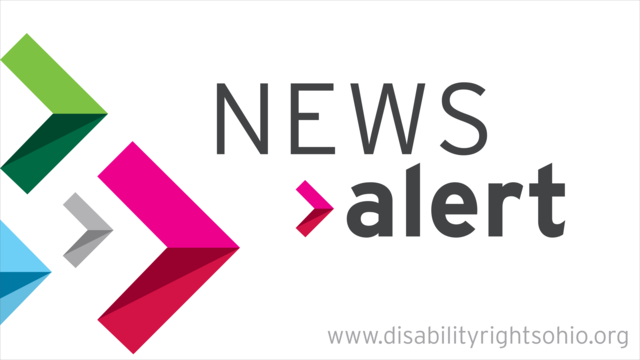 Updated 5/19/2020: DRO submitted Interested Party (IP) testimony on House Bill 606 that details the disproportionate harm this legislation could have on people with disabilities. You can read DRO's testimony here.
***
The Ohio Legislature is moving very quickly on two proposed laws that would have a detrimental impact on Ohioans with disabilities, particularly individuals seeking medical care and employees with disabilities.

Two companion bills, SB 308 and HB 606, may receive votes as early as next week. So far these bills have not received much public input. This is concerning as, this legislation would make it very difficult to hold bad actors accountable during any state of emergency. For example, it prohibits medical licensing agencies from investigating professional misconduct by doctors even if the conduct is reckless, and it gives employers, health care providers, and other businesses immunity from legal actions. Additionally, the definition of emergency is very broad and may not have any effective end date.

DRO is also sharing this information sheet prepared by a civil rights advocate who brought these problematic bills to our attention.

You can also go to the Ohio legislature's website if you want to find and write to your state Senator or Representative about these bills. https://www.legislature.ohio.gov/
Make a Donation
Please give. To the best of your ability.