National Celebration of Pro Bono Week: Spotlight Interview with Erwin Dugasz
October 25, 2019 / Medicaid / Source: DRO Policy Intern Layla Fetters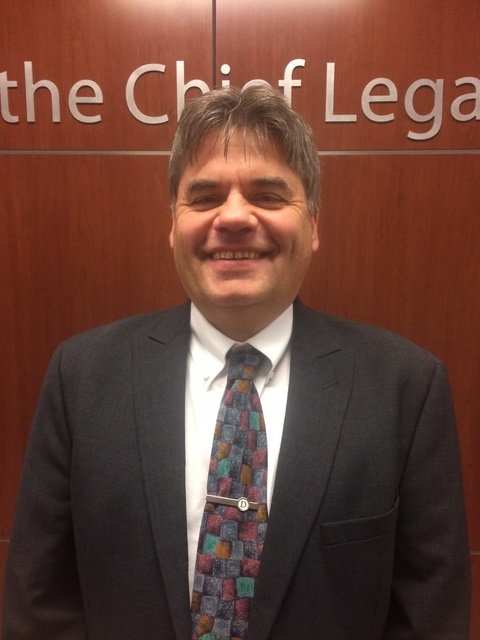 DRO is continuing to celebrate all the hard work that our legal pro bono volunteers complete each year. These voluntary legal services are an integral part of the judicial system, and those who volunteer are using the law to protect the most vulnerable people from being exploited or forgotten. To learn more about pro bono work and better applaud these attorneys, paralegals and law students, we sat down with Erwin, Senior Counsel for the Office of the Chief Compliance Officer at Nationwide.
Erwin knew he wanted to be a lawyer, even in high school. Originally from New Jersey, he decided to go to Capital University here in Columbus, where he gained an interest in securities and financial services law. While there, he also met his wife, an Ohio native, who had connections that helped him get involved in the legal work he was interested in. Erwin worked for a time in New Jersey, before settling down in Ohio at Nationwide, where he's been the last 25 years. Erwin and his wife have three children, all grown now, including a daughter with a disability.
Nationwide encourages their attorneys to do pro bono work, even outside of our program, and their volunteers have been instrumental in their partnership with DRO's pro bono team. Erwin had done voluntary legal work for the Mediation Program in the Franklin County Municipal Court for civil and criminal cases, before doing work with Disability Rights Ohio.
Erwin has worked with our Medicaid pro bono team since its inception, and he empathizes heavily with the families impacted by these policies. Though he hadn't heard of DRO until the opportunity arose to work with our team, Erwin speaks incredibly highly of the dedicated attorneys he has worked with, including Alison McKay and Laura Osseck. Many of the Medicaid pro bono team's cases, Erwin says, are heartbreaking. His own experience with his daughter, as well as the clients he works with, helped inform him of the heavy burden felt by families who have to learn about the complicated appeals process, while trying to find ways to meet the needs of their loved ones. He further said that there's no amount of money that can substitute the gratitude and appreciation from the families he's worked with.
Each case is unique, and Erwin and the pro-bono team have had a number of positive outcomes. The support of DRO, Erwin says, was incredibly helpful as he was learning about the complicated appeals process. He strongly encourages others in the legal field to do pro-bono work, and believes that attorneys have a duty to give back to the community. Erwin especially recommends working with DRO's Medicaid appeals team because the work they do affects the most vulnerable people, and DRO was there to help every step along the way.
If you are interested in becoming involved with DRO's Medicaid pro bono team, you can contact us by calling 800-282-9181 and selecting option 2 for intake. You can learn more about DRO's pro bono partnerships here.
Make a Donation
Please give. To the best of your ability.