Happy Anniversary, Olmstead!
June 18, 2019 / fundraising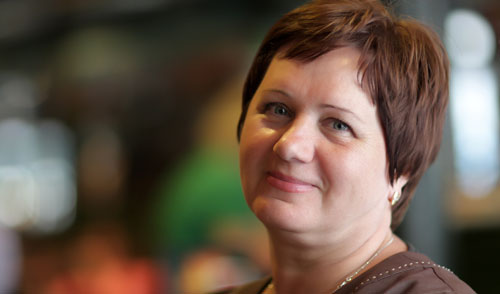 Twenty years ago, on June 22, 1999, the U.S. Supreme Court made a decision that has undoubtedly positively altered the lives of people with disabilities and their families.
In the case of Olmstead v. L.C., the Supreme Court justices ruled that under the American with Disabilities Act, people with disabilities cannot be unnecessarily segregated and must receive services in the most integrated settings possible.
The case was introduced by two women from Georgia, Lois Curtis and Elaine Wilson, who were receiving mental health services in state-run institutions, despite the fact that their treatment professionals believed they could be appropriately served in a community-based setting. After their request to live in the community was denied by state officials, they took it to the U.S. Supreme Court. In its decision, the Supreme Court indicated that segregation in an institution is discrimination and a violation of Title II of the Americans with Disabilities Act.
Because of Olmstead, community living has been the cornerstone of the disability rights movement. With support like yours, Disability Rights Ohio continues to advocate for people like Beverly:
Beverly's community home care services were cut and her home was in jeopardy.
She had been told to find somewhere else to live or change her home care program because her apartment complex was becoming an assisted living facility. She was shocked to learn that changing her program would leave her with only $50 for monthly expenses.
Then Beverly's home care services were terminated. Desperate to help her stay in her home, Beverly's guardian contacted us for help.
A DRO attorney represented Beverly in her appeals hearing and DRO won the appeal! Beverly was so relieved to be able to stay in her home with the care she needs to remain in the community.
Your donation of $25, $50, or $100 helps us take on such cases at no cost to our clients. Together, we change the lives of Ohioans with disabilities every day.

Make a Donation
Please give. To the best of your ability.