Helping Us Rise
October 14, 2020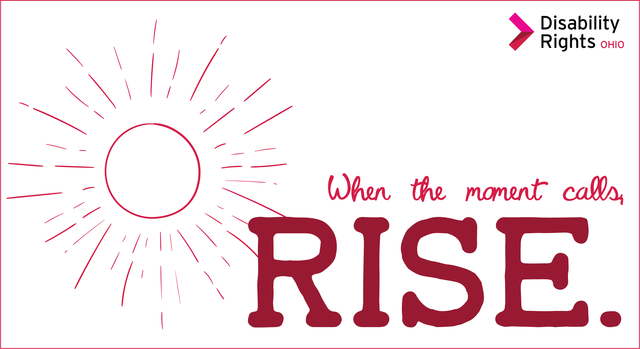 What a year it's been. Since taking the reins as Executive Director back in March, it's hard to recount just how different our world – and our organization – have become.
When the COVID-19 pandemic swept through our community, our entire focus was forced to shift and because of our supporters we were able to quickly adapt to this new reality. But your support is still needed.
When the moment calls, rise.
During the pandemic, we have seen a great need to keep disability rights and service needs at the forefront of policy discussions by legislators and other policy-makers. The world may have changed, but the need didn't.
When the moment calls, rise.
All of this life-changing work wouldn't have been possible without our army of supporters. As we continue to maximize the impact we can make on the lives of people with disabilities in Ohio, we're ready to tackle whatever challenges come our way.
I'm asking you as a member of our team to consider making a gift of $100, $50, or any other amount to help support DRO's continued effort in educating policy-makers about the effects on COVID-19 on our community.
We have big things ahead, and we couldn't rise without you.
-Kerstin
Make a Donation
Please give. To the best of your ability.