Disability Rights Ohio releases 2019 Annual Report
July 21, 2020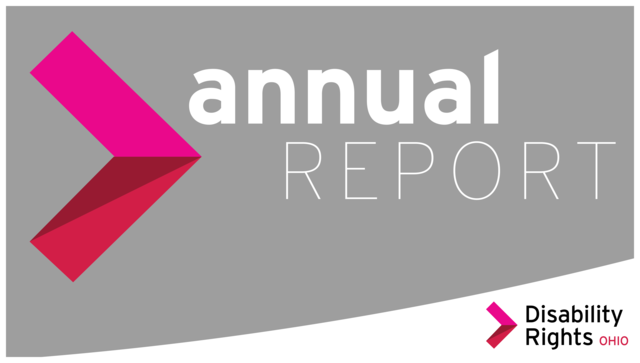 When the COVID-19 pandemic became a clear danger to Ohioans, Disability Rights Ohio quickly adapted to ensure our vital work in a world that suddenly looked very different. Intake and client visits moved to phone calls and Zoom meetings, new guides were published and distributed to educate patients in residential facilities, and new toolsets were developed to help students and their families understand their rights amid canceled classes and a shortened school year. DRO answered the call, mobilizing on a scale not seen in our long history.
As the pandemic and its impact began to be felt in Ohio, we were finalizing plans to share our 2019 Annual Report with you. That work was obviously paused while we focused all our efforts on protecting and advocating for all Ohioans with disabilities.
We are sure to be feeling the effects of COVID-19 for a long time to come. However, with new policies, procedures, and protections in place for our DRO team and the clients we serve, it's important that we take the time to reflect back on all that was accomplished last year.
We are proud to report that our Short-Term Assistance team advocated for nearly 2,500 people in 2019, helping them live, work, and go where they choose. Additionally, our Special Education assisted more than 500 students and families in receiving the education that they deserve. These victories would not have been possible without the hard work of our team and the steadfast support of our allies.
We will continue to work tirelessly advocating for all Ohioans with disabilities, no matter what else comes our way.
Make a Donation
Please give. To the best of your ability.