DRO names new Legal Advocacy Director
August 13, 2020
Disability Rights Ohio (DRO) is committed to protecting the civil and legal rights of people with disabilities in Ohio. The advocacy group is pleased to announce the appointment of Kevin Truitt as Legal Advocacy Director. In this role, Truitt will provide leadership and strategic direction for all of DRO's advocacy work including planning, leading and coordinating complex litigation, serving as lead counsel on significant legal actions, and supervising attorney team leaders. As Legal Advocacy Director, he will also assist the Executive Director in establishing, defining and implementing DRO's goals and objectives.
"For the past seven years, in his role as an attorney team leader with DRO, Kevin has gained a wealth of expertise in federal court litigation – including class action lawsuits – as well as honed his supervisory skills leading and mentoring a team of attorneys," said Kerstin Sjoberg, DRO Executive Director. "This has prepared him to step into the role of Legal Advocacy Director, one of the most important and impactful positions in the organization. In addition to serving as lead counsel, he will be essential in developing a strategic approach to client advocacy and overseeing policy and systemic initiatives."
Truitt attained an undergraduate degree in business administration from The Ohio State University in 2000, and went on to graduate cum laude from Capital University Law School in 2004. His legal career began with a three-month externship at the Ohio Civil Rights Commission, where he prepared memoranda concerning federal and state civil rights issues in the areas of employment, public accommodations, housing, credit, and higher education. He then spent five months at the office of the Ohio Attorney General, drafting legal memoranda and briefs, and preparing interrogatories and other discovery requests in connection with litigation for alleged violations of Ohio civil rights statutes.
In 2007, Truitt joined DRO as a staff attorney. Over time, Truitt took on greater responsibility, participating in federal court litigation and supervising a team of attorneys. He also monitored and reviewed proposed changes in legislation and administrative regulations and rules, and prepared and delivered public speaking presentations to various groups and organizations.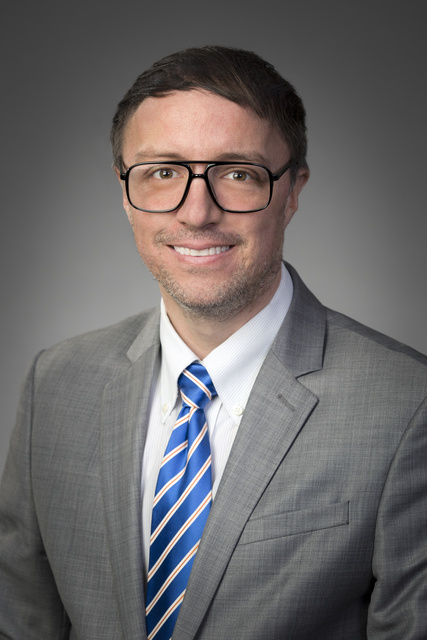 "I have been so fortunate to be a part of DRO's legal team and am so honored to be named Legal Advocacy Director," said Truitt. "The experience I have gained in litigation strategy, including class actions and federal court litigation, has prepared me to serve as lead counsel and oversee the legal advocacy of the organization. I remain committed to advocating for the human, civil and legal rights of Ohioans with disabilities, and pledge to identify and pursue impact litigation and systemic initiatives to further DRO's priorities."
Truitt is currently a board member for the Ohio chapter of the National Lawyers Guild and the legal observer coordinator in Columbus, board chair for Matter News, and a mentor through the Big Brothers, Big Sisters organization.
Make a Donation
Please give. To the best of your ability.