DRO names new Policy Director
August 12, 2020
Disability Rights Ohio (DRO) has a rich history of advocating for the human, civil and legal rights of Ohioans with disabilities. In keeping with this tradition, the non-profit organization taps individuals who are committed to and passionate about ensuring that those with disabilities are full and equal members of society. DRO is, thus, pleased to announce the appointment of Jordan Ballinger as Policy Director. He has served as a Policy Analyst for DRO for the past four years, and will assume his new duties effective August 1.
"The Policy Director is the organization's leader in developing and implementing public policy strategies, and Jordan is ideally suited for this role," said Kerstin Sjoberg, DRO Executive Director. "In the four years he has been with DRO, he has demonstrated an ability to track and monitor state and federal legislation, policy decisions, and issues impacting people with disabilities. He has also developed and expanded relationships with legislative staff, organizational partners, and policy experts which will serve him well as he works to strengthen advocacy efforts on public policy issues."
As a Policy Analyst, Ballinger attended coalition meetings and maintained strategic relationships on behalf of DRO. He also collected and analyzed information and data, created reports to help direct priorities and develop public policy, and prepared for and attended meetings with relevant state and federal policy makers. He will put this experience to good use in his new position as he expands and communicates policy positions and works collaboratively with Board members, clients, and other stakeholders.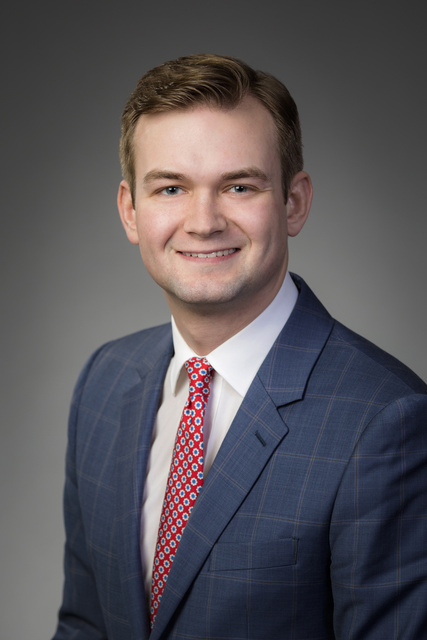 "Working with DRO for the past several years has been one of the greatest experiences of my life, and I am so honored to be offered the opportunity to serve as the organization's Policy Director," said Ballinger. "I've seen first-hand how tirelessly the DRO team works every day to level the playing field and be a voice for those with disabilities who may be unable to speak for themselves. I am so fortunate to be given the chance to work alongside these talented professionals, and gratified to continue my lifelong commitment to client-directed advocacy and the protection of the civil rights of all Ohioans."
Prior to joining DRO, Ballinger worked as a contracted eligibility specialist at Clearwater Council of Governments, where he assessed qualifications for disability benefits and performed assessments for individuals with developmental disabilities. A graduate of Ohio University, he currently serves on the boards of several organizations including the National Association of Rights Protection and Advocacy, Ohio Prevention Advocacy Network, Ohio University Student Senate Alumni Society, and Transit Columbus. He ls also actively involved in community service, volunteering for German Village Society, Wings of an Angel, Kids of Deaf Adults Camp, and Marion-Crawford Prevention Programs.
Make a Donation
Please give. To the best of your ability.