Special ed families need help. Our new fellow is ready to jump in.
September 14, 2018 / education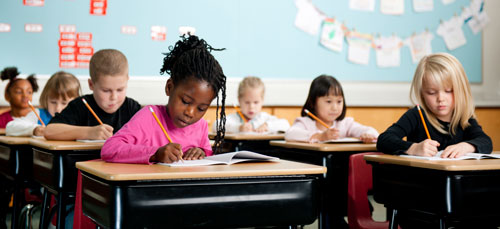 Disability Rights Ohio is pleased to announce new funding from The Columbus Foundation's Henry E. Coyle Targeted Fund and the Ingram-White Castle Foundation to continue our fellowship for special education. The fellowship funds will allow DRO to help parents and students with disabilities in Central Ohio as they develop their plans for a child's education. Our new fellow is Paige Schaffer, recent graduate of the Ohio State University Moritz College of Law. She will be available to attend Individualized Education Program (IEP) meetings with families in Delaware, Fairfield, Franklin, Licking, Madison, Pickaway and Union counties.
"Special education is one of our areas of greatest need," says Michael Kirkman, Executive Director at Disability Rights Ohio. "These generous gifts from The Columbus Foundation and the Ingram-White Castle Foundation will allow us to provide more intensive support to families in the Central Ohio area who may be struggling to get their children the services they need to succeed at school."
Families who are interested in requesting help can contact Disability Rights Ohio at 800-282-9181 and select option 2 for intake. You can also download our flier.
Make a Donation
Please give. To the best of your ability.