#AdvocacyMatters: Fighting for Peace of Mind
September 11, 2020 / #AdvocacyMatters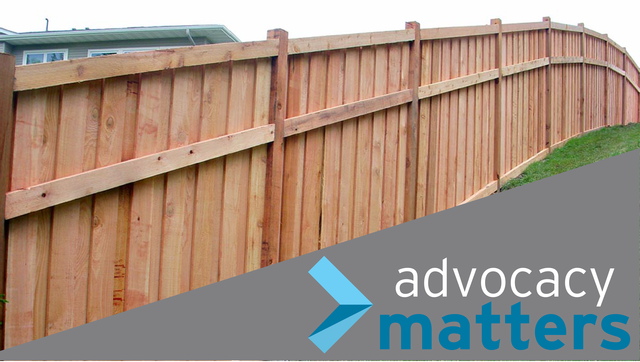 Earlier this year, a concerned family reached out to Disability Rights Ohio on behalf of their son Tanner, who has autism. Tanner has auditory sensitivities and can be easily distracted; often wandering off at a moment's notice. This was a huge concern for his parents, who wanted to fix up the fence that partially enclosed their back yard. A completed fence would give them peace of mind, knowing that Tanner couldn't wander off while playing outside.
After they started adding some panels to the fence to fully enclose the yard, they were stopped by city inspectors. The city code only allows for fences to be 4-feet high in parts of the yard. Knowing that Tanner could easily scale a 4-foot fence, they needed a higher fence to keep him safe.
They appeared before the city's zoning board and requested a variance, but their initial request was denied. Feeling that the board lacked empathy and understanding for their situation, they feared they would have to move out of their home to meet the safety needs of their son.
Instead, the family contacted Disability Rights Ohio. We helped reframe their initial request for a reasonable accommodation under the Fair Housing Act. An attorney from Disability Rights Ohio appeared at the zoning board's rehearing on the issue and obtained unanimous approval for a 6-foot fence.
When all hope seemed lost this family reached out to DRO, and we helped them reach the outcome they desperately needed. If you or someone you know are in need of assistance, contact DRO for help. When a child's safety was at risk we didn't give up until his family was satisfied, because #AdvocacyMatters.
Make a Donation
Please give. To the best of your ability.