#AdvocacyMatters: Spreading Our Wings
May 7, 2021 / #AdvocacyMatters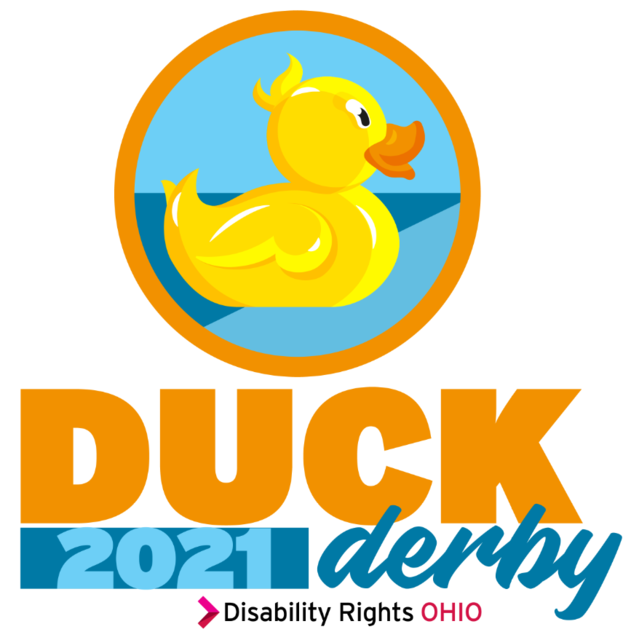 The core of our mission is to advocate for the civil and legal rights of people with disabilities all across Ohio. While our Columbus-based offices keep us close to the capitol and centrally-located to meet the needs of our state, it is important to us as an organization to reach out into the communities we serve. From the shores of Lake Erie to the banks of the Ohio River and from the hills at our eastern border to the plains to our west, the communities spread across the landscape are as unique and diverse as the state they all call home. Even amid the ongoing COVID-19 pandemic, we're always looking for ways to connect and engage with the communities we serve.
Earlier this week, we announced our 2021 DRO Duck Derby event. This unique and fun event will take place along the Muskingum and Ohio Rivers near Marietta, and will offer an opportunity for people and organizations both across Ohio and across the country to support the pivotal work done and needs met by our DRO team each and every day. For just $5, you can sponsor one of the ducks taking part in the race. On Wednesday, June 2nd, as many as 1,000 yellow, red, and blue rubber ducks will be released into the river, each one with a number. The first three ducks to reach the finish line will be the winners, and those ducks' sponsors will be rewarded with spoils: $75 in Visa Gift Cards for 1st place, a Duck Derby logo t-shirt for 2nd place, and a Duck Derby logo mug for 3rd place.
If sponsoring a duck isn't your style, there are other ways to have fun engaging with this event. A selection of merchandise carrying both the Duck Derby and DRO logos – including t-shirts, tank tops, and coffee mugs – are available on our Duck Derby website, with proceeds from each sale going right back towards our DRO mission. You can share these fun opportunities with your friends, family, and followers to get more people in on the action. On derby day, you can also follow along with the race by watching a Facebook Live feed as the event unfolds.
Using rubber ducks racing down a river to raise awareness and raise funds might not be what you've come to expect from DRO, but we're looking forward to it just as much as you are. By spreading our wings, connecting with our communities, and trying new things, we hope it's clear just how much #AdvocacyMatters to our team. And now, it's off to the races.
Make a Donation
Please give. To the best of your ability.