Remembering Sue Willis: The Sue Willis Endowed Camper Scholarship Fund
June 11, 2020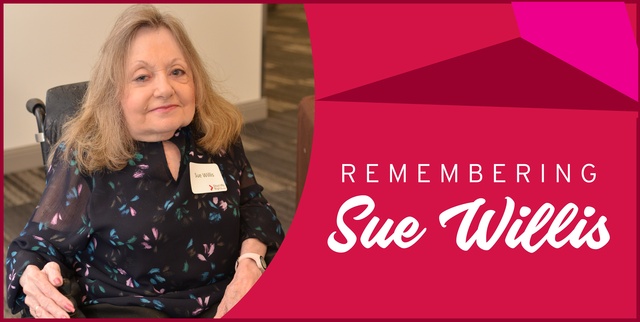 Last month, the Disability Rights Movement lost long-time advocate Sue Willis. Sue was one of DRO's founding board members, a communications expert, and professional advocate. To honor Sue, her family is setting up a scholarship with Recreation Unlimited in Sue's name.
Recreation Unlimited's mission is simple: to provide year-round programs in sports, recreation, and education for individuals with disabilities. Donating to the Sue Willis Endowed Camper Scholarship Fund will support individuals with disabilities through programming, building self-confidence, self-esteem, positive relationships, attitudes, and behaviors.

You can donate to the Sue Willis Endowed Camper Scholarship Fund in three ways:
Call (740) 747-9050 to speak with one of Recreation Unlimited's associates
Mail a check to Recreation Unlimited, 7700 Piper Road, Ashley, OH 43003
Click to donate through the Columbus Foundation
Please note that all donations MUST include Sue Willis' name or the fund's name to be donated to this scholarship.
Make a Donation
Please give. To the best of your ability.