The clients were living in appalling, unsafe conditions. We got the facility shut down. #AdvocacyMatters
December 21, 2017 / #AdvocacyMatters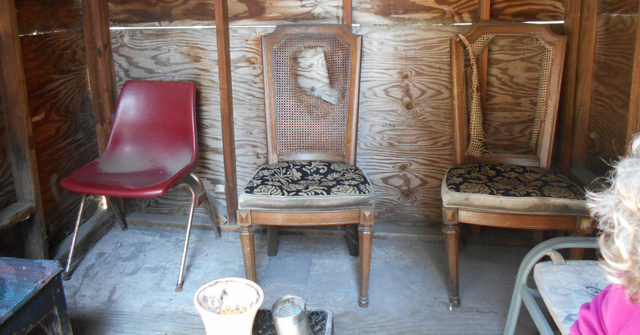 As the Protection & Advocacy system for people with disabilities in Ohio, Disability Rights Ohio constantly monitors facilities where people with disabilities live to make sure they are clean and safe and the residents are well cared for. In June 2016, DRO made a monitoring visit to Simmons Adult Care, a group of facilities for people with mental illness in the Cleveland area. What they found was shocking: unsanitary conditions, broken furniture, bugs, bathroom sinks propped up by scraps of wood, porches caving in and windows with gaping holes. Afterward, they submitted a report with photographic evidence to the Ohio Department of Mental Health and Addiction Services (OhioMHAS). A follow-up visit in November 2016 showed that the poor conditions remained unchanged over time, and DRO asked OhioMHAS to begin license revocation proceedings. In October 2017, OhioMHAS announced plans to shut down all Simmons locations and move all Simmons residents to other adult care facilities in the area.

DRO takes its monitoring responsibilities seriously. Concerned individuals can submit anonymous tips about facilities throughout the state by phone at 800-282-9181 (option 2), by email to intake (at) disabilityrightsohio.org or by mail at 200 Civic Center Drive, Suite 300, Columbus, OH 43215-4234.

Find more information on the Abuse and Neglect page of our Self-Advocacy Resource Center.
Make a Donation
Please give. To the best of your ability.